Mercantec has an international coordinator who is in charge of the international activities for all departments at Mercantec.
The coordinator is an office on its own with strong ties to the individual departments. Each department has an international contact person, which is the frontrunner for department activities.
The international coordinator has the initial contact to our partners and the department coordinator has the contact to Mercantec students and teachers from the international partner.

The field of work ranges from:
Writing applications for European and Scandinavian projects.
Sending students for work experiences for longer (PIU) or shorter periods (Erasmus+).
Assisting in finding work placements for visiting international students.
Contact person for international students.
Contact person for new or established international partners.
Participating in international network (Xarxa).
Filling out paper work for students travelling abroad.
Maintaining and broaden international contacts.
The international coordinator is the person to contact for international inquiries and he will ensure that your inquiry will be delivered to the right person in Mercantec's many departments.
Contact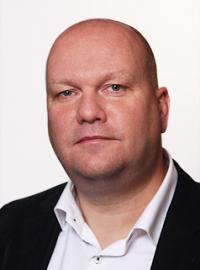 International koordinator
Karsten Therkildsen
International
Tlf. +45 8950 3435
Mobil +45 2492 5527